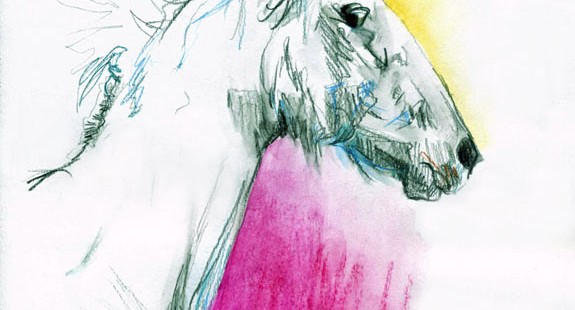 Quick Sketch in Spring Colours
This is the mandatory Easter posting.
Felt like drawing something quick and use the pink watercolour stick. Alas,below the results. This was also January assignment for pARTy-challenge (@dA). Very difficult ref for me, mainly because I found it difficult to think of anything to add or remove from the original photo. Which is usually my approach to refs.
But all in all, pretty fun sketching. And I like the way I pulled off the wintery quality I set out to find. However, I think I overworked the piece, again. I need to learn when to quit. C'est la vie.
(reference © tragedyseen @ deviantart.com)
2 people like this post.