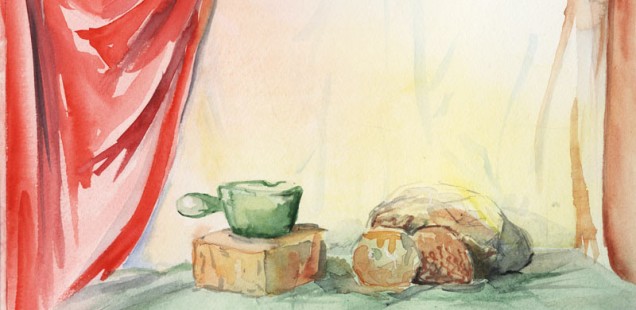 Why I Don't Do Still-Lifes, Reason No. 1
It has been said that behind every successful painting there's a winning still-life. Well, this posting should explain a lot when it comes to my painting career…
This second watercolour painting lesson the assignment was to paint a fairly complex still-life (= several objects of different qualities). Because I had no real plans as to what I wanted to do (and the crow I drooled over the first time seemed too difficult to attempt), I did as I was told.
I must say that it's rare experience to feel as desperate as I did this time. I hate green and of course the still-life was full of it. I liked the vibrancy of the colours but I couldn't translate that on the paper. I fully screwed up the base washes. Small things like that.
Also I was very annoyed at myself. WHY do I have to draw with brushes, why? Maybe I do have brushes that are too small (and following this logic I since went and spent over 100 euros on watercolour brushes on one go).
Well, you can't hit it every time. Not even the every tenth you wish with watercolours. I'm a long way off from professional.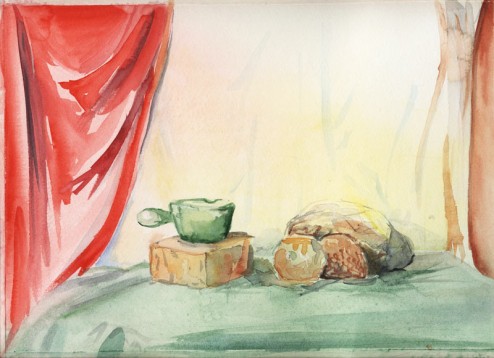 2 people like this post.