First New Project For The New Year, BP: Week 1
New year, and didn't get my blog up to date. *sigh* Well, these things happen!
My PC is still dead. The silver lining is that it forces me to do more traditional stuff. That's one of my goals these year too (I'll write more on my goals later).
However, because the year is already long in tooth, I'm posting my first pics for the year. One of my goals/challenges, whatever you want to call it, is to make two horse portraits per week. I took the first two weeks off for holidays' sake, so these first ones I made in week 3.
These first ones are off-the-cuff warming up ones: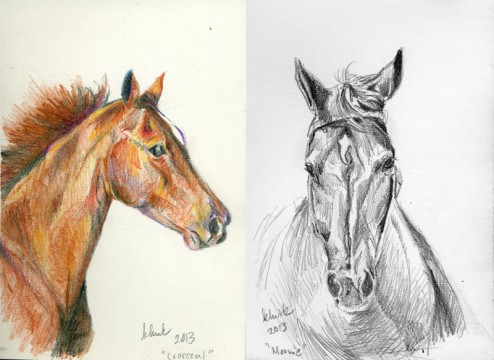 Crescent & Moonie
A6, Crescent w/c pencils and coloured pencil, Moonie graphite pencil 2B
And there you have it.
1 person likes this post.