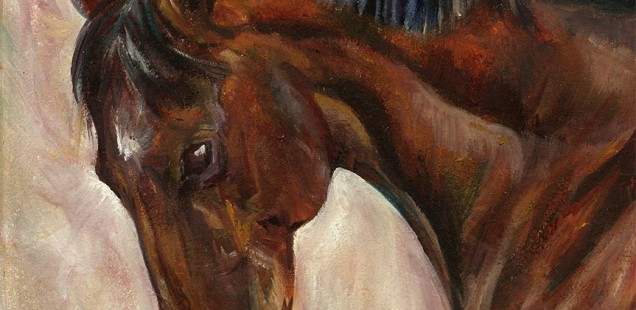 A Quick Update
Hello to everyone. The planned blog silence I mentioned in my last posting (commissions still available!) is slightly easing with this post. My intention is to start posting older stuff during the next few weeks in order to catch up with things in early 2013.
In the meantime, a new piece. I was browsing through Finnish horse blogs and came across one with a really beautiful (handsome!) Thoroughbred. The blog happened to have a drawing contest open, so… Do I have to mention the deadline was that evening?
So, some midnight (all-night) painting and this was the end result: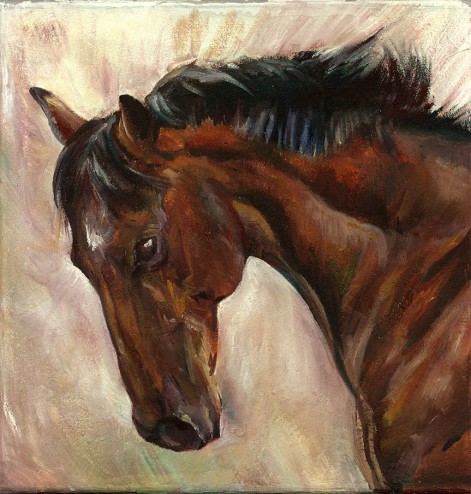 (oil on canvas mounted paper, 20×20 cm)
The surprising thing was that I could still enter AND WON. WOW.
Eventhough I'm not really happy with this piece, on any level, I've been thinking more and more about how much I want to paint. And how much practice I really should be getting. Crying about not knowing isn't going to help. I need to paint and cry.
//edit. Forgot the almost-most-important thing: my laptop crashed. I'm keeping my fingers crossed (with tears in my eyes) I can get all my old digital works as well as new WIPs back. Somebody please tell me why it's so impossible to use Dropbox!
Be the first to like.